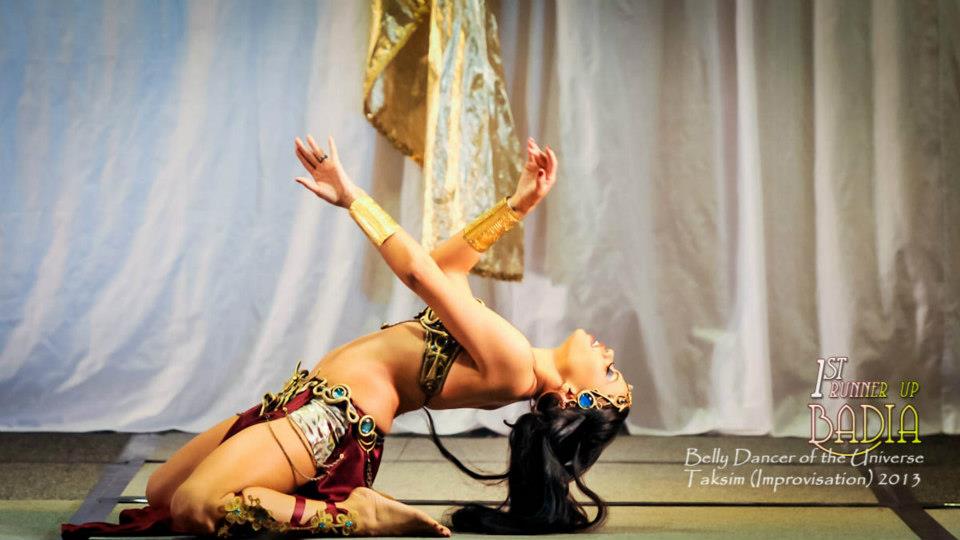 ---
Bellydance is a great way to add excitement and unique flair to your next event!
---
Suggested Occasions:

Birthday, Engagement or Anniversary Parties
Bridal Showers and Weddings
Corporate Events/Fundraisers
Theme or Holiday Parties

Single Set
$250 – $300 (10-25 minutes)
This is a short performance of between 10-15 minutes, this is also a great option for audiences who may not be familiar with bellydance or have limited time at their event.
Full Routine
$300 – $400 (30-45 minutes)
Traditional bellydance performance comprised of both performance and audience participation. This experience begins with a dramatic entrance using veil and finger cymbals and includes an exciting drum solo designed to get your guests in the mood to dance and join the experience.
Become Farasha (Butterfly)
$350 – $450 (30 – 60 minutes)
Curious about the history and origins of bellydance? Want to learn in a fun group? This is a common option for bridal showers and parties. Let Badia both entertain you, and teach you and your guests how to move like a real Egyptian dancer.
Wedding
$350-$500
Weddings are tailored experiences for each customer, the use of modern fun and strong traditions can result in an amazing day for the lucky bridal party!
- All prices are estimates and actual rates will vary based on requested options and distance from the greater Sacramento Areaemail This email address is being protected from spambots. You need JavaScript enabled to view it. for more information
See more of Badia and her events at Facebook!